Our Mission
It is our mission to help goaltenders of all ages and all levels to break through that plateau and on to the next level. As a goalie in todays game, you are either forging forwards or moving backwards. There is no time to stand still!
......Coach says "stop the puck" you stop the puck. This is how many goaltenders learn to goaltend. Being a goaltender 28 years (9 of those as a head instructor at Western Canada Goalie School) and hearing that statement led me to one conclusion.....there must be a better way! That is why we established Goalies Only. It is our goal to provide the environment necessary to achive that "next level".
Goalies only comes to YOUR place of practice on YOUR schedule. By doing this it allows us to give One on One instruction tailored to your teams specific needs.

"Scott was one of the most technically sound goaltenders that I have ever played with. His tireless work ethic has helped him to develop one of the top goaltender clinics in the nation. He knows what it takes to be a top goaltender and has an ability to get that message across to young people."
Jason Fitzsimmons Head Coach
South Carolina Stingrays
ECHL/Washington Capitals Affiliate NHL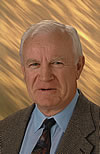 " Scotty played for me, two seasons, as a Notre Dame Hound and his tireless work ethic led him to a division 1 scholarship and a spot on the SJHL all star team. I am confident his leadership, and ability to teach, will help him to make GoaliesOnly a premier institute for all levels of goaltending instruction"
Barry Mackenzie
Coordinator of Player Developement
Minnesota Wild